Henderson Community College - Workforce Solutions
About Henderson Community College - Workforce Solutions
Henderson Community College serves approximately 1,900 credit, dual credit, adult education and workforce development students annually in a three-county region of Northwest Kentucky. The college also serves several counties in Southwest Indiana by offering in-state tuition. Henderson is one of 16 colleges in the Kentucky Community and Technical College System (KCTCS). The college and its faculty and staff are focused on student and community development and success. HCC is accredited by the Commission on Colleges of the Southern Association of Colleges and Schools.
The mission of Henderson Community College is to enhance the quality of life and employability of our community by serving as the leading provider of
College and Workplace Readiness
Transfer Education
Technical Education and Workforce Training
Lifelong Learning and Cultural Enrichment
Located on a scenic 100 acre campus three miles southwest of downtown Henderson, the campus of Henderson Community College is located at 2660 South Green St, Henderson, KY 42420.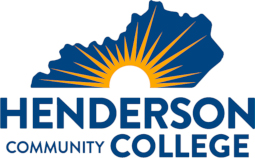 2660 S. Green Street, Henderson, KY 42420